Best laptop for programming 2017
If you're looking for the best laptop for programming and coding on, then you'll be looking for laptops that meet a certain criteria.
First of all, you're going to need plenty of processing power in a laptop for programming, so that it can compile and run your code as fast as possible. The good news is that modern laptop processors come with plenty of cores and high clock speeds, which certainly makes looking for the best laptop for programming easier.
You'll also want plenty of RAM – 8GB at the minimum – if you're running complex code, and you'll need a large hard drive. If a laptop also comes with a solid state drive (SSD), that's even better, as it will help with the overall speed of your programming and coding – especially if you regularly rebuild the code you write with minor changes.
Having a dedicated graphics card isn't essential for a laptop for programming, unless you are coding graphically-intensive games that you then want to test out. Modern Intel processors come with integrated graphics capabilities that are powerful enough for pretty much all programming tasks.
So, without further ado, here's our list of the best laptops for programming in 2017.
APPLE MACBOOK PRO MF839LL/A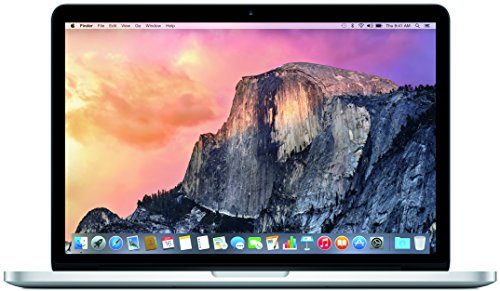 Apple is one of the most well-known companies in the world, and some consumers prefer Apple products over the alternative. The Apple MacBook Pro MF839LL/A is another top laptop for programming.
The 2.7 GHz Intel Core i5 processor delivers superior performance, and it offers a turbo speed up to 3.1 GHz. It has a 3MB shared L3 cache and has no trouble computing millions of instructions. It comes with 8GB of DDR3L RAM, which is important for multitasking.
It has 128GB of PCIE flash storage, so it's able to load files very efficiently. Since programming involves the constant opening of files and folders, an efficient storage device will make your life much easier.
The Apple MacBook Pro MF839LL/A features a 13.3-inch IPS Retina display, and the screen resolution is 2560×1600. It has Intel Iris graphics and offers up to nine hours of battery life. With such high-end components, this laptop is one of the best products for coders and programmers.
ASUS K501UW-AB78 15.6-INCH FULL-HD GAMING LAPTOP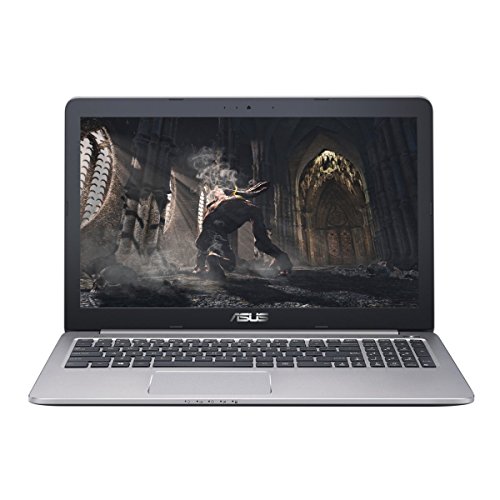 Since they tend to be optimized for performance, gaming laptops double as some of the best options for programming. At the heart of the ASUS K501UW-AB78, an Intel Core i7-6500U processor handles millions of computations.
It has a base clock speed of 2.5GHz, but once the turbo boost kicks in, the base clock speed can run up to 3.1GHz. For easier programming, this laptop has a 15.6-inch display, which delivers full HD resolution.
It comes with the Windows 10 operating system, and the graphics are powered by an NVIDIA GeForce GTX 960M, which offers a staggering 8GB of dedicated video RAM.
The ASUS K501UW-AB78 has a 512GB SSD, so it can quickly store and retrieve important information, and it offers some of the fastest Wi-Fi available. Although it's quite expensive, the ASUS K501UW-AB78 is one of the best high-end laptops for coders.
APPLE MMGF2LL/A MACBOOK AIR 13.3-INCH LAPTOP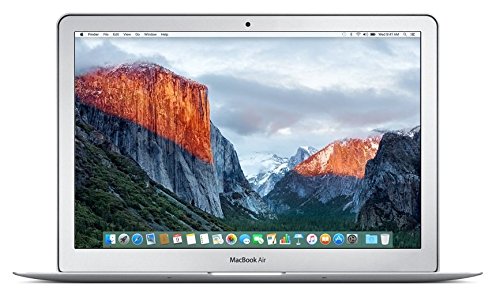 The Apple MMGF2LL/A is one of the best Apple laptops for coding. It comes equipped with a 1.6GHz Intel Core i5 processor, which features Turbo Boost technology. When an application requires a boost in processing power, the Intel Core i5 CPU can turbo boost up to 2.7GHz.
The fast processor is excellent for programming, but the Apple MMGF2LL/A also offers plenty of RAM. It comes with 8GB of RAM and allows you to run several applications at once.
When coding software applications, RAM is important because it stores the computational instructions that the software needs to function correctly. This laptop has great memory and processing power, but it's also easy on the eyes.
It features a 13.3-inch display that is illuminated by LED backlighting. The 1440×900 resolution gives you plenty of screen real estate to code complex applications and prevents the need to constantly scroll. It has Intel HD 6000 graphics and can run for 12 hours on a full battery charge.